Cloisters of the Quwatul Islam Mosque

Eleventh and twelfth centuries

Delhi

The elaborately carved pillars are from Hindu and Jain temples and were used for the construction of the mosque.

Photograph © Medha Malik Kudaisya -- may be used without prior permission for any educational or scholarly purpose.
References
Asher, Catharine B. Architecture of Mughal India. Delhi, 1999.
Dehejia, Vidya. Indian Art. London, 1997.
Intach. Delhi: The Built Heritage. Vol I and II. New Cambridge, 1992.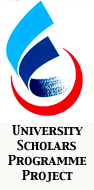 Spear, T.G.P. (updated and annotated by Narayani Gupta and Laura Sykes). Delhi, Its Monuments And History. New Delhi, 1994.
---