Shish Gumbad, Lodhi period (1451-1526), New Delhi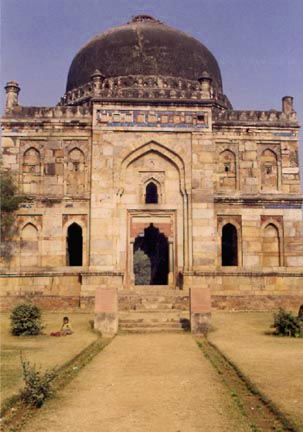 Click here for another view
Photograph © Medha Malik Kudaisya -- may be used without prior permission for any educational or scholarly purpose.
Tomb of unidentified person built during the rule of the Lodhi dynasty, a Afghan descended dynasty that ruled over India between 1451-1526. Located in the complex now known as the Lodhi Gardens, dynastic burial ground of the Lodhi dynasty. On the exterior of the tomb are blue gazed tiles and the ceiling has floral motifs and inscriptions from the Quran. The Lodhis built elaborate mosques not only for their kings and royalty but also for their nobles.
References
Asher, Catharine B. Architecture of Mughal India. Delhi, 1999.
Dehejia, Vidya. Indian Art. London, 1997.
Intach. Delhi: The Built Heritage. Vol I and II. New Cambridge, 1992.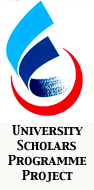 Spear, T.G.P. (updated and annotated by Narayani Gupta and Laura Sykes). Delhi, Its Monuments And History. New Delhi, 1994.
---