Mughal Architecture: Humuyun's Tomb
Tomb of Afsarwala (before gate to Humayun's Tomb)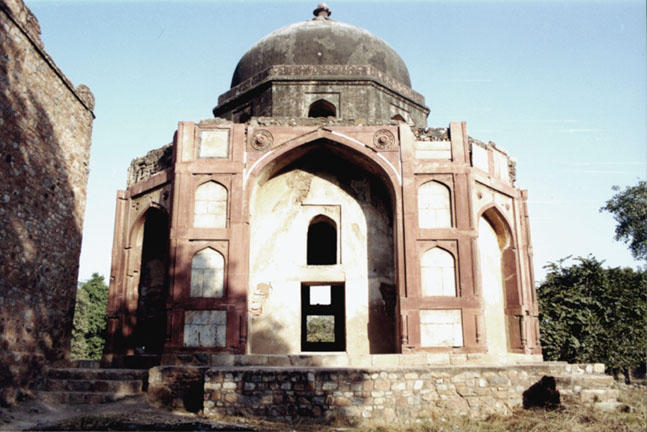 Photograph © Medha Malik Kudaisya -- may be used without prior permission for any educational or scholarly purpose.
This red sandstone tomb is presumed to be of an officer of the king's court since afsar means officer. Unlike Humayun's tomb, it does not use marble extensively but only in inlays at the borders of the archways.
References
Asher, Catharine B. Architecture of Mughal India. New York, Cambridge University Press, 1992.
Naqvi, S.A.A. Delhi: Humayun's Tomb and Adjacent Buildings. Delhi, 1946.
Spear, Percival. Updated and anotated by Narayani Gupta and Laura Sykes. Delhi, Its Moments and History. Delhi, 1994.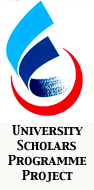 Related Web Sites
Manas: India and Its Neighbors
---




Last Modified 7 August 2001