Front View of the Malaysian Railways Terminal, Singapore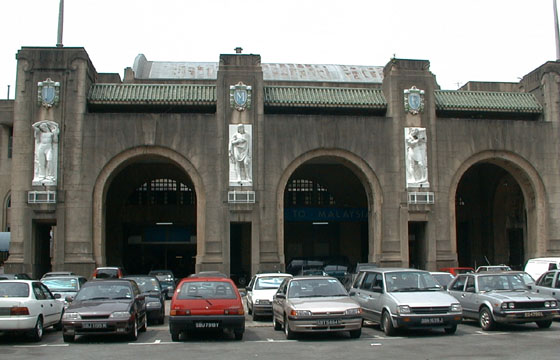 View across the parking lot of the Malaysian Railways Terminal on Keppel Road (Southwest of Chinatown and across from a major container terminal), Singapore. Since Malaysia retained ownership of the railway right-of-way, station, and grounds when Singapore became independent, the station is a part of Malaysia inside Singapore! A large sign beneath the arches states "Welcome to Malaysia."
Photograph © George P. Landow may be used without written permission for any educational purpose. Any commercial or other use requires prior written permisison from

.
---