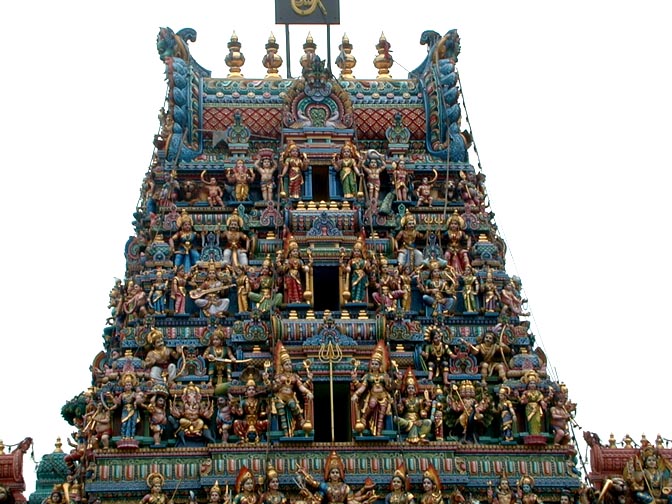 Central tower over main entrance, Sri Veerama Kaliamman Temple, Serangoon and Belelios Roads, Singapore.
The Temple reflects the distinct architectural styles of South Indian temples. This style is characterized by a pyramid-like tower which serves as entrance and a barrel-shaped roof which houses the sanctum. The gateways are more elaborate than those of the north Indian temples. Notice the trident, one of the weapons of the Goddess, which has been placed prominently in the center. The three prongs of the trident represent the trinity of God as Creator, Protector and Destroyer.
Caption by Medha Malik Kudaisya; photograph by George P. Landow (April 2001).
---