Sacred Cows: Detail of Sri Mariamman Temple, Singapore
Medha Malik Kudaisya, Assistant Professor, University Scholars Programme, National University of Singapore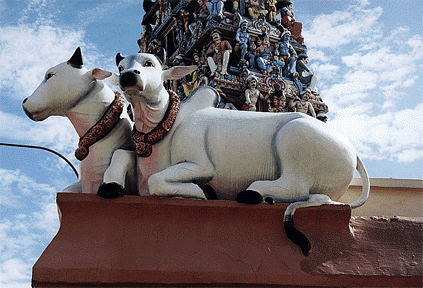 Sacred Cows. Painted Sculpture near right front corner, facing the Sri Mariamman Temple, South Bridge Road, Singapore.
Cows sit in pairs on Temple walls. Though not strictly sacred in Hinduism, cows are not killed and beef-eating is a food taboo which Hindus practice almost universally.
Photograph © George P. Landow may be used without written permission for any educational purpose. Any commercial or other use requires prior written permission from

.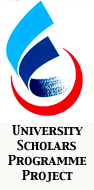 ---