Detail of Sri Mariamman Temple, Singapore
Medha Malik Kudaisya, Assistant Professor, University Scholars Programme, National University of Singapore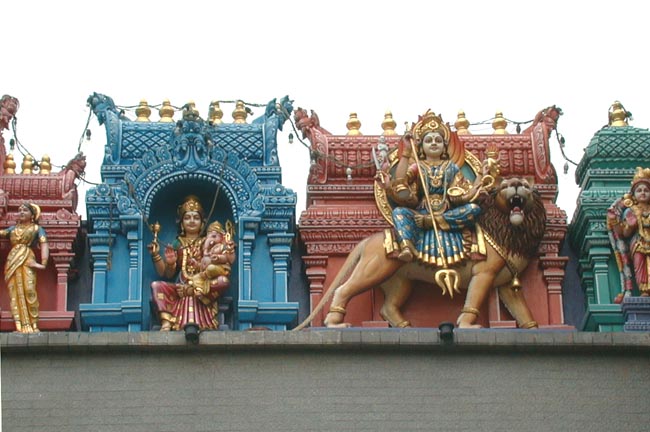 Detail of Sri Mariamman Temple, South Bridge Road, Singapore.
Temple walls are covered with miniature goprams which showcase manifestations of the Goddess. On the left can be seen Parvati, consort of Shiva with the infant Ganesha, her elder son, seated gently on her left knee. Her front right-hand is raised in the abhaya mudra, signifying protection. In her back hand she holds a gada (club) which symbolizes the power of natural laws and time. While this image depicts the Goddesses' maternal love and gentle demeanor, the next gopuram emphasizes the power of the Goddess to punish and to destroy. Here she rides her lion mount. In her hands she holds weapons to protect her worshipper such as the trident, a dagger which symbolizes a sacrificial knife and a lasso symbolically used to overcome evil. Notice the bell, symbolic of the mystical primal sound, which hangs around the lionšs neck.
Photograph Š Jay Rosenthal may be used without written permission for any educational purpose. Any commercial or other use requires prior written permission from

.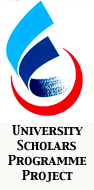 ---