Side entrance, Sri Mariamman Temple, Singapore
Medha Malik Kudaisya, Assistant Professor, University Scholars Programme, National University of Singapore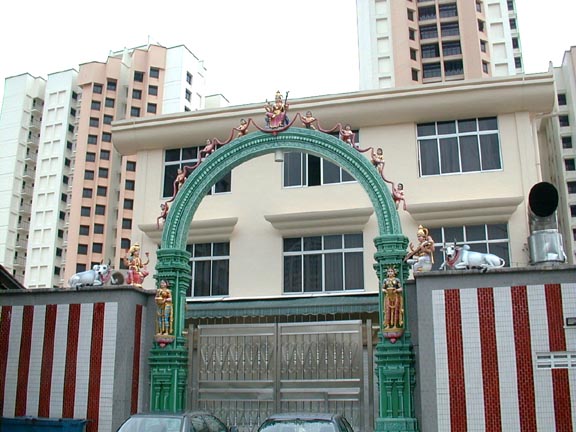 Side entrance on Pagoda Street to courtyard of Sri Mariamman Temple; front entrance on South Bridge Road, Singapore.
The arch of the side gate to the Temple is decorated with different manifestations of the Goddess. Temple guardians sit on the gate holding a necklace. On two sides stand female attendants whose presence is regarded auspicious.
Blocks of Housing Development Board (HDB) flats rise in the background.
Photograph © Jay Rosenthal may be used without written permission for any educational purpose. Any commercial or other use requires prior written permission from

.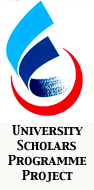 ---