Medha Malik Kudaisya, Assistant Professor, University Scholars Programme, National University of Singapore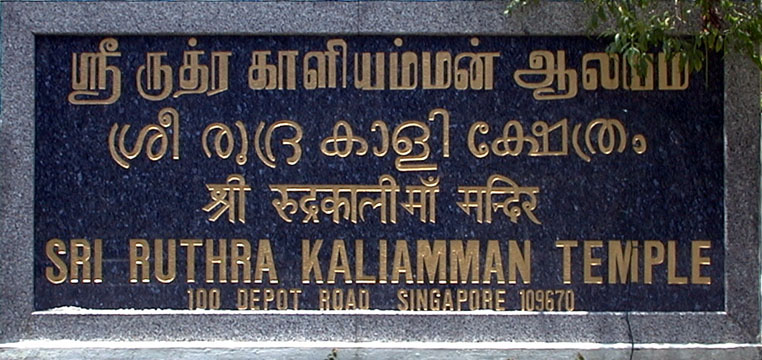 Sign to the left of the main entrance to the Sri Ruthra Kaliamman Temple, 100 Depot Road, Singapore
The Temple is prominently signposted at its entrance in three Indian languages, along with English, perhaps in recognition of the diverse nature of the Indian community in Singapore. The languages used are Tamil, spoken by the largest Indian linguistic group in Singapore, Malyalam which is spoken mainly by people from Kerala and Hindi, spoken in most parts of North India. Goddess worship is very popular in Southern India and there are a number of temples dedicated to the Goddess in Singapore.
Photograph April 2000 © George P. Landow may be used without written permission for any educational purpose. Any commercial or other use requires prior written permisison from .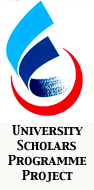 References
Vidya Dehijia, (ed), Devi. The Great Goddess. Female Divinity in South Asian Art. Washington, D.C., Arthur M. Shackler Gallery, 1999.
Related Web Sites
---




Last updated 16 October 2001.