The Goddess
Medha Malik Kudaisya, Assistant Professor, University Scholars Programme, National University of Singapore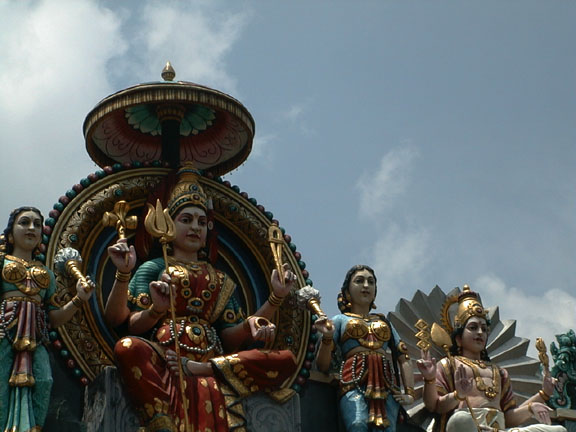 Detail of statuary above the main entrance to the Sri Ruthra Kaliamman Temple, 100 Depot Road, Singapore
The Goddess is usually portrayed as a peaceful, calm and benevolent image whose power is represented by her weapons and her lion or tiger mount. Like many images, in this one she is surrounded by a halo which covers her entire figure or prabhamandala. The halo could consist of pattern of leaves or a circle of flames. Notice the parasol, a sign of royalty and power.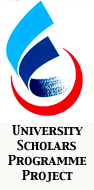 Photograph March 2000 © George P. Landow may be used without written permission for any educational purpose. Any commercial or other use requires prior written permisison from .
References
Vidya Dehijia, (ed), Devi. The Great Goddess. Female Divinity in South Asian Art. Washington, D.C., Arthur M. Shackler Gallery, 1999.
Related Web Sites
---




Last updated 16 October 2001.