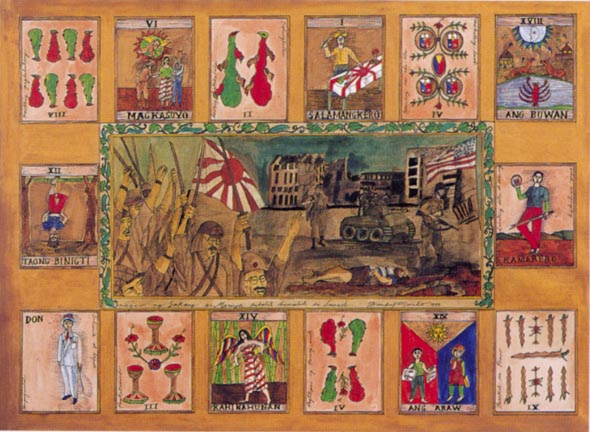 History Series: Japanese Occupation (The Bow-legged took Maria away and Sam reclaimed Her) by Brenda Fajardo (nationality: Filipino). Year: 1989. Medium: Mixed media. Size: 53 x 72cm.
References
T.K. Sabapathy. Modernity and Beyond: Themes in Southeast Asian Art. Singapore: National Heritage Board/Singapore Art Museum, 1996. [Plate 130]
This document is part of a joint project of the Singapore Art Museum and the Honours Core Curriculum, National University of Singapore. This image and accompanying text appears here with the kind permission of the Singapore Art Museum.
---



Last updated: June 2000