The Emergence of an Art Market
Kwok Kian Chow
This document is part of a joint project of the Singapore Art Museum and the Honours Core Curriculum, National University of Singapore. This image and accompanying text appears here with the kind permission of the Singapore Art Museum.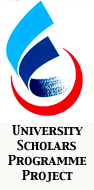 In 1951, Liu Kang, Chen Chong Swee, Chen Wen Hsi and Cheong Soo Pieng set a record of $9,800 in sales in a joint exhibition (Colony of Singapore 1951 p. 136). A year before, when the Singapore Art Society organised a large exhibition of 278 works by 76 local artists. sales totaled $3,363 (Colony of Singapore 1950 p. 152). These figures are indicators of the emergence of an art market in Singapore in the 1950s but it is not known how many artists sold works and to what extent income from such sales supported their livelihood. There were also emerging collectors such as Tan Tsze Chor who had a large collection of Chinese ink paintings and, of course, Loke Wan Tho.
The emergence of the art market must have played an important role in shaping the development of art in Singapore during the culturally multivalent years of the 1950s. Prior to that, the conceptual underpinning for visual arts existed within the paradigms of art education (both the Chinese-inspired art education values and the British-influenced art classes within the school curriculum), art commissioning (viewer-driven art production, e.g. portrait and scenery) and art as heritage (ink painting, calligraphy). Although the earlier paradigms continued, they mediated with the market or at least the values the latter represented.
Institutions and groups such as the Society of Chinese Artists, NAFA, and art clubs at Chinese-medium schools -- the outstanding ones being Chinese High School and Chung Cheng High School -- continued to operate in the context of art education. Most artists associated with these groups were teachers.
Chen Wen Hsi at this point was a teacher at the Chinese High School while Liu Kang, Chen Chong Swee and Cheong Soo Pieng were teaching at NAFA. Having established some market standing, they were also particularly close to the Singapore Art Society whlch would in turn have had close connections with the St. Andrews School Sketchirg Club, Raffles Institution art club, British Council, Raffles Museum, Society of Malay Artists, and the like. It was an elaborate network with the art market as a focus.
The 1950s formed an active and complex picture with many personalities shaping and influencing the development. There were art promoters such as Frank Sullivan (who bought his first Singapore painting in 1946) (Straits Times Annual 1946) and Margaret Hudson, art historian Michael Sullivan, gallery and art materials shop owner Tay Long, Loke Wan Tho and his secretary Ann Talbot-Smith.
At the opening of the Sirgapore Art Society's fifth exhibition of works by Singapore artists in 1954, Loke Wan Tho, the guest-of-honour, said:
I trust there are no longer people in Singapore who speak of this island as a cultural desert; and if there are, they do so who merely nurture a prickly cactus in the and waters of their own imagination. In the world of art there has been a constant and sustaining activity.... On the walls of this room you will find over 160 pictures, executed in a variety of mediums.... They represent the work of artists who are members of many different races -- Malay, Chinese, British, Indian and American -- so that, in additional to the political and racial tolerance with which Singapore is blessed, we are also fortunate to have the unity of the races within the universal brotherhood of the arts. [Loke Wan Tho, speech, April 9, 1954]
An editorial entitled "Singapore Wakes Up" in the 1955 Singapore Art Society periodical noted:
It is probable that visual arts have received more attention and publicity in Singapore in the first eight weeks of 1955 than in any corresponding period in local history. There have been seven exhibitions, seven broadcasts, six public lectures, an unprecedented number of meetings of the various committees of Singapore Art Society, and The Singapore Artist has been widely bought and read. [Singapore Artist, v1, n3, 1995, pp. 2, 50]
Cheong Soo Pieng's 1954 statement: "I made a good number of paintings, modern in feeling and to my own liking many of which I do not wish to sell" is revealing in that it implies a social condition which encouraged individual creativity and left the choice of engagement with the art market to the artist.
References
Colony of Singapore. Singapore Annual Report 1951. Government Printing Office 1951.
Colony of Singapore. Singapore Annual Report 1950. Government Printing Office 1950.
Straits Times Annual 1946. Balai Seni Lukis, Kumpulan Seni Lukis Sullivanm. Kuala Lumpur, 1965.
---





Last updated: May 2000