Sino-Japanese War
Kwok Kian Chow
This document is part of a joint project of the Singapore Art Museum and the Honours Core Curriculum, National University of Singapore. This image and accompanying text appears here with the kind permission of the Singapore Art Museum.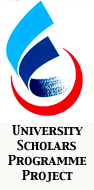 Before the Second World War, key Chinese art figures who visited Singapore included Xu Beihong (1925, 1927, 1939 and 1940), the Lingnan artists He Xiangni (1929), Gao Jianfu (1930-32), Yang Shanshen (1940-41), and Liu Haisu (1941-42) (Yeo Mang Thong). These Chinese artists were often hosted by the eminent architect and artist Ho Kwong Yew whose house in Tanjong Pagar became a focal point of art activities in Singapore during the 1920s and 1930s (The First Ink p. 54).
The Chinese artists came mainly to raise funds for China in its Sino-Japanese War effort through the sale of works, but their presence and their exhibitions exerted an important influence over the development of art in Singapore. When the Sino-Japanese War erupted in 1937, there were calls for concerted efforts to support the resistance in China amongst writers and artists by the creation of works with political content. Even Ma Ge, whose earlier ("Kan le Xingzhou" v8 pp. 499-501) and subsequent writing (Nanyang zhi mei) focused on the forging of a Nanyang School in art, was up in arms against art for art's sake in an article published in 1938:
The present state of silence when it comes to the discussion or the directions of artistic efforts should not continue... I call upon the Malayan and Singapore Chinese arts circle to actively discuss the obligatory responsibilities of the visual arts forces in this great age.... This is no longer a time "for art." Even if it is "for art," there is a need to recognise the social context of art, in order to grasp the spirit of the time. ["Zhi Mahua huajia men" v8 pp. 510-14]
It is not surprising then that Social Realist art theories were being discussed in the art circles of Singapore. In a 1936 Nonyong Siong Pou article, Zai Yinlang called for the formation of art societies to promote printmaking in woodcut and to initiate a forum to discuss the production of caricature:
Because woodcut is a relatively simple medium and has powerful expressive potential, in the recent years in China, not only have there been many who have promoted the medium, there have also been many progressive artists who have produced powerful works for the audience at large. As for caricature, the production of which is also more convenient than the so-called fine art (oil, watercolour, etc.); the subject matters it represents are closely related to the society and mankind; hence its function is beyond the fine arts. [Zai Yinlang v8 pp. 491-93]
References
Ma Ge. "Kan le Xingzhou huaren huizhan" collected in Fan Xiu. Singapore: Shijie shuju 1972.
Ma Ge. Nanyang zhi mei. Singapore: Nanyang yinshua youxian gongsi, 1959.
Ma Ge. "Zhi Mahua huajia men" in Fan Xiu.
Marine Parade Community Club. The First Ink (exhibition catalogue). Singapore: 1991
Yeo Mang Thong. Xinjiapo zhanqian huaren meishushi lunji. Singapore Society of Asian Studies, 1992.
Zai Yinlang. "Mu, man zai Nanyang" in Fan Xiu.
---





Last updated: May 2000