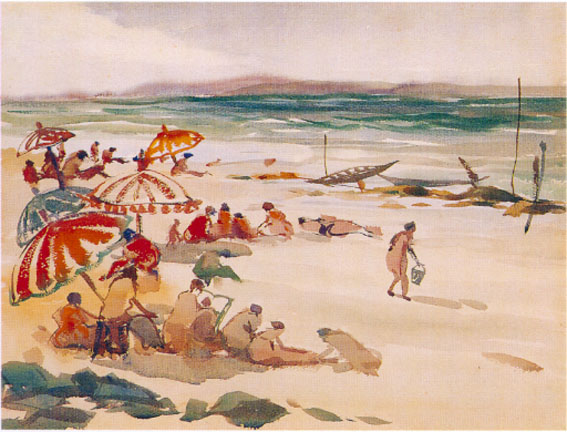 Picnic on the Beach by Lim Cheng Hoe.&nbsp Year: c1955-1960. Medium: Watercolour. Size: 35 x 45 cm.
In the watercolour works Fort Canning Gateway and Picnic on the Beach one can see Lim's mastery. He captures the main nuances of the scenes with quick brushwork, contrasting the strong sunlight with the coolness and comfort of the shaded areas. The many textures of the foliage and the stone wall, the sea and the rocks are equally vivid.

-- Channels & Confluences, chapter 17.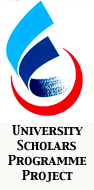 References
Kwok Kian Chow. Channels & Confluences: A History of Singapore Art. Singapore: National Heritage Board/Singapore Art Museum, 1996. Plate 70.
This document is part of a joint project of the Singapore Art Museum and the Honours Core Curriculum, National University of Singapore. This image and accompanying text appears here with the kind permission of the Singapore Art Museum.
---




Last updated: April 2000