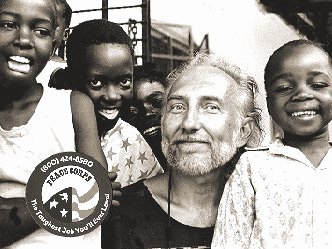 They say that an opportunity for an overseas experience is something that should not be passed by, and I acted accordingly when I joined the United States Peace Corps as an Art Conservator/Curator for the National Gallery of Zimbabwe, 1993-1995.

These three years in Africa were the most fulfilling ... so far ... in my career, because I was able to project, totally and completely within the arts community ... no constraints. And that, I did.

The youngsters to the left were just a few I touched, and were touched by. And their smiles, desires, wishes and deeds are still with me today. And so, we both grow in mind and spirit.