Qutub Minar, 1202 A.D, Delhi
Entrance Gate of the Qutub Complex, Delhi
Clicking on the thumbnails opens a document with a larger picture and descriptive captions

Photograph © Medha Malik Kudaisya -- may be used without prior permission for any educational or scholarly purpose.

Probably belongs to the Mughal Period.
References
Asher, Catharine B. Architecture of Mughal India. Delhi, 1999.
Dehejia, Vidya. Indian Art. London, 1997.
Intach. Delhi: The Built Heritage. Vol I and II. New Cambridge, 1992.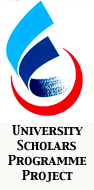 Spear, T.G.P. (updated and annotated by Narayani Gupta and Laura Sykes). Delhi, Its Monuments And History. New Delhi, 1994.
---