The Shophouse: A Characteristic Singaporean Architectural Form
George P. Landow, Professor of English and Art History, Brown University; Distinguished Visiting Professor, NUS, 1998-99
---
Click on pictures to obtain additional information, discussions, and larger images (which take longer to download). Photographs, which are © George P. Landow and Jay C. Rosenthal, may be used without written permission for any educational purpose. Any commercial or other use requires prior written permisison from

.
---
Restored shophouses. Left: a view of Mohamad Ali Lane from the South Bridge Road end.

Center: looking down the five-foot way toward South Bridge Road

Right: a colonaded structure on Pagaoda Street not far from the Sri Mariamman temple. Such squeaky clean, glistening appearances embody the improbable perfection characteristic of almost all such restorations throughout the world. How then does one preserve or restore older buildings in a modern urban setting characterized by new technologies of sanitation, transportation, and so on?

Before massive post-independence redevelopment destroyed much of the character of Chinatown, its dominant architectural type or form was long the shophouse, a small two- or three-storey structure that combined business quarters at street level and living quarters on the shuttered upper floors. A few areas such as Amoy Street, remain in which "long terraces of shophouses flank the street, all featuring characteristic five foot ways, or covered verandahs, so called simply because they jut five feet out from the house" (RG 539).

Vestiges of the older Singapore: (Left) three buildings On Boon Tat Street (around the corner from the Nagore Durga Shrine); (right) the Amoy-Street view of the leftmost structure over which one can glimpse the city's gleaming skyscrapers.

As the authors of a popular guidebook relate the recent history of Chinatown's architecture, after independence, the government of Singapore considered the "tumbledown slums of Chinatown as an eyesore and embarked upon a catastrophic redevelopment campaign that saw whole roads bulldozed to make way for new shopping centres, and street traders relocated into organized complexes. Only recently did public opinion convince the Singaporean authorities to restore, and not redevelop, Chinatown. enovated buildings remain faithful to the original designs, though there's a tendency to render once characterful shophouses improbably perfect" (RG 538; emphasis in orginal). Given that an enormous number of Chinatown structures still exist and that many people now live in vastly improved conditions, one wonders in what sense the renewal project has in fact proved "catastrophic." Certainly, unlike other cities, such as New Haven, Connecticut (in the U.S. A), in which modernist architecture and town planning gutted urban centers, destroying neighborhoods and producing cities empty of people after business hours, Singapore's Chinatown still has thriving -- even scruffily thriving -- neighborhoods.

Restored Shophouses on Amoy Street Left: Corner of Amoy Street (facing away from Sin Chor Temple); middle left: Amoy Street. Right two: restored shophouses on and near Club Street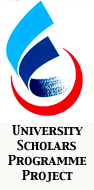 References
Chua Nemg Huat. The Golden Shoe: Building Singapore's Fionancial District. Singapore: Urban Development Authority, 1989.
de Ledesma, Charles, Mark Lewis, and Pauline Savage. Malaysia, Singapore, and Brunei: the Rough Guide. London, 1997. See also their site.
Lee Kip Lim. The Singapore House, 1849-1942. Singapore: Times, 1988.
---