New Modernists, La Salle-SIA College of the Arts
Kwok Kian Chow
This document is part of a joint project of the Singapore Art Museum and the Honours Core Curriculum, National University of Singapore. This image and accompanying text appears here with the kind permission of the Singapore Art Museum.


The 1980s also saw the emergence of a new group of modernist painters such as Simon Wong, Jimmy Quek (Prabhakara), Ng Yak Whee and Jimmy Ong. Wong's work, as in Resurrection, suggests a pop and graphic flavour while the works of Quek (Impression [119]) and Ng (Crossroads) show painterly abstract qualities.


Jimmy Ong is Dest known for his vigorous drawings which are often charged with so much energy that even a still-life of everyday things resonates as an unsettling emotion in a viewer. January December Skin captures a state of physical and emotional metamorphosis.
In 1984, another major art college, St Patrick's Art Centre, was established. It is known today as the La Salle-SIA College of the Arts. The establishment of La Salle indicates the rapidly-enlarging art population. Its curriculum incorporates visual arts, pottery, design, music and theatrical arts. With English as the main medium of instruction, the college reaches out to the English-educated in Singapore where the visual arts, given Chinese migrant roots, have been primarily linked with Chinese culture.

The founder of La Salle is Brother Joseph McNally, an accomplished artist who returned from Columbia University with a doctoral degree in art education in 1972, For McNally, art is reflective and contemplative; a major concern in his work is to give life and spirit to matter. "Matter's inertia must be given energy; in the same way, people must be given spirit -- i.e., 'inspired'. Art has this function in society" (Singapore Artists).
It was during his years in New York that McNally revived his earlier interest in sculpture. An excellent example of his work is Hostage in the Singapore Art Museum collection.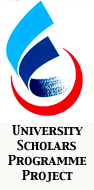 References
Chia Wai Hon. Singapore Artists. Singapore: Ministry of Community Development, 1982.
---





Last updated: May 2000