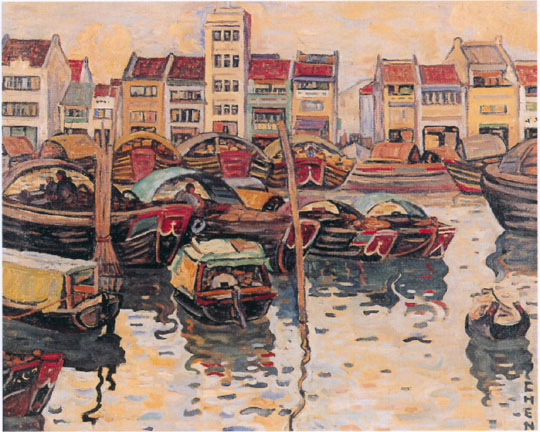 Singapore Waterfront by Georgette Chen. &nbsp Year: 1958. Medium: Oil on canvas. Size: 59 x 72 cm.
"Singapore Waterfront, created in the following year (1958), is a painting of refreshing casualness, enhanced by the use of a variety of brushstrokes which changes according to the surface Chen wished to represent -- light, sensuous, pointillist touch of the brush to reveal the transparent and atmospheric quality of water, thick and swirling strokes to follow the curves of the bumboats and, pencil -- thin delicate lines to delineate one shop building from another. The light colours of the sky exude the sunny airiness of a tropical landscape. The effect of the work is poetic, serene and pleasing."

-- Channels & Confluences, ch. 14
References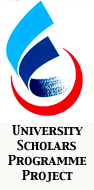 Kwok Kian Chow. Channels & Confluences: A History of Singapore Art. Singapore: National Heritage Board/Singapore Art Museum, 1996. Plate 45.
This document is part of a joint project of the Singapore Art Museum and the Honours Core Curriculum, National University of Singapore. This image and accompanying text appears here with the kind permission of the Singapore Art Museum.
---




Last updated: April 2000