Great Zimbabwe: The Hill Complex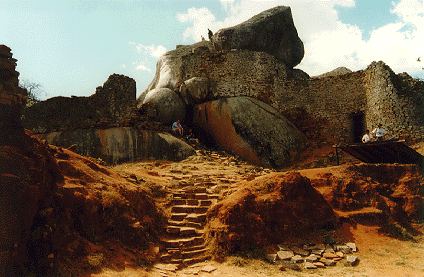 The Hill Complex at Great Zimbabwe. The people dtsnding on the top of the rock give some idea of the scale of the site. The shed, which is visible at the extreme right of the photograph, is a reconstruction of a traditional open cooking pit, which archeologists believe was located at this point.
---
Photographs © George P. Landow. Scans by Giovana Roz, Brown University Visiting Scholar from the University of Turin. Images may be used without written permission for any educational purpose. Any commercial or other use requires prior written permission from George@Landow.com.
---