The Enclosure Complex at Great Zimbabwe: The Wall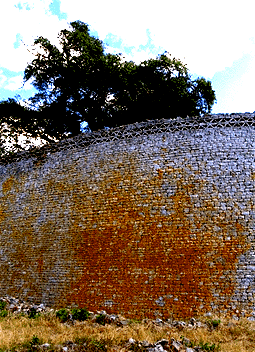 The wall of the enclosure at Great Zimbabwe with zig-zag decoration.
---
Photographs © George P. Landow. Scan by Imagers®. Images may be used without written permission for any educational purpose. Any commercial or other use requires prior written permission from George@Landow.com.
---